ALIGNED BY DESIGN
PRE-ORDER NOW! 

$20.00

BOOK

Just $12.00 
Aligned by Design is the latest literary installment created to keep you in your sweet-spot. Radiate the Brain and Change the Game was created to help you understand your greatness, your differences, and your uniqueness but this book will help you stay in that space, so that you can flourish. Charles believes that simplicity is always the easiest way to convey a message, so this book is straight no chaser.
Let's face it, everyone is purposed with or for something special, why be YOUR own stumbling block when you can pass your gift on for a greater purpose! You were meant to be Aligned by Design! Identify it, plan it, work on it and manifest it!

Aligned by Design – $20.00
Book

RADIATE THE BRAIN & CHANGE THE GAME
BOOK - AUDIO PROGRAM - WORKBOOK
Radiate The Brain & Change The Game is designed to help you identify whats preventing you from having a dynamic life! It will
help you begin the process to transition into a stronger, smarter and wiser you. There are 21 chapter in total, but 15 chapters with exercises, questions, examples and strategies to transform you into the person you were meant to be.
This book-set is for companies and individuals. Companies can apply new techniques on how to reduce turnover and hire the right applicant and get a better return on their time and investment. There is a step by step process on how your company can assess each applicant to determine how they fit into your organizations big picture.  That's one of the best ways to reduce constant turnover. When people are placed in an area of their greatest strength they work harder and they stay longer!
Individuals will have the opportunity to understand how they size up to their competition, but more importantly how they size up to themselves. The worst thing an individual can do is invest time and money into a career path or a business path only to find that it's not aligned with their genuine interest, skills, or talents.

The audio program compliments the book by giving  specific focus on the pros and cons of people, places, and things that we encounter daily. Identify and rectify patterns that keep you trapped. We'll give you the workbook for free when you purchase the entire set!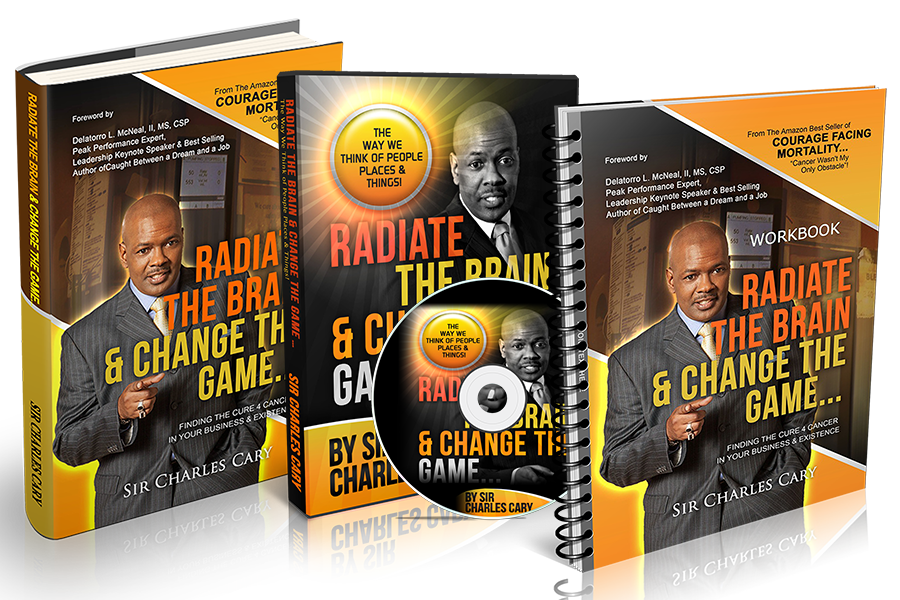 Radiate The Brain & Change The Game - BOOK-SET $50.00
(Book, Audio, and workbook)
(free workbook w/set only while supplies last)